Dry cleaner in Copenhagen offer you day-to day dry clean service
Flex Rens on Østerbrogade 87 provides day-to-day dry cleaning and shirt laundry service. We are a professionel dry cleaning business including laundry services. We can therefore offer dry clean and wash of almost all types of clothing and textiles.
Modern dry cleaning and laundry with traditions
Historically, we are proud to be one of the most experienced dry cleaners in Østerbro, with the business dating back to the 1930's. We have been a family owned dry cleaning business since the early 1980's and the last generation has been responsible for the company since 1995.
The Danish Dry Cleaning Association – your assurance for professional dry clean!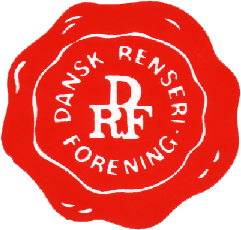 It is experience that we feel commits us and which we constantly maintain and renew through our membership of the Danish Dry Cleaning Association – Dansk Renseri Forening. It is a membership that through training courses and a strong focus on environment, helps to assure our customers that they can count on a professional, lasting/contemporary and environmentally friendly textile care. This membership also impose on us some ethical standards in relation to disputes, where the Consumer Agency (Forbrugerstyrelsen) could get involved.
We're both big enough and flexible
We would describe ourselves as being part of a small group of larger but independent dry cleaning shops in Copenhagen. It gives us the advantage of having a production that is big enough for us to reinvest in necessary renovations, provide opportunities to get experience so our staff is constantly updated with the latest fabrics, and have a continuous production of dry cleaning and washing during the day. We also have an independent local production and not just a collection site where cleaning takes place somewhere else.
Pricing policy
Usually there is a correlation between price and quality. We are not a discount dry cleaning business but aspire to deliver high quality. Many of our customers are busy people who use their clothes for work and do not have time to constantly repeat dry cleaning or pressing due to bad quality. Conversely, there is always a price margin within the same quality. We have chosen to fill the store with customers and clothes by having high quality at a reasonable price. Moreover, we always have some good solid deals .
Our concept in brief
Key benefits for you as our customer:
Quality-security – Professional tradition, experienced team, good production volume, member of the Danish Dry cleaning Association .
Good Prices – High quality at a reasonable price. We do not hide our prices .
Fast delivery – Day-to-day delivery because we have continuous local production and are flexible.
Parking – There is ample parking outside the dry cleaner on Østerbrogade or in one of the side streets nearby.
PS : If you are busy, we can usually offer express dry cleaning – for drop off before 11:00 AM you can have it cleaned and pressed by 15:00. We do not charge extra for this service.
Flex Rens always offers you:
The Highest Quality – A combination of experience, engineering technology, sufficient volume of production and training.
The Fastest Delivery – We provide dry cleaning and shirt laundry from day to day.
The Best Price – We strive to maintain a price level that is beneficial for all, measured in terms of quality. Check rates and our offers.